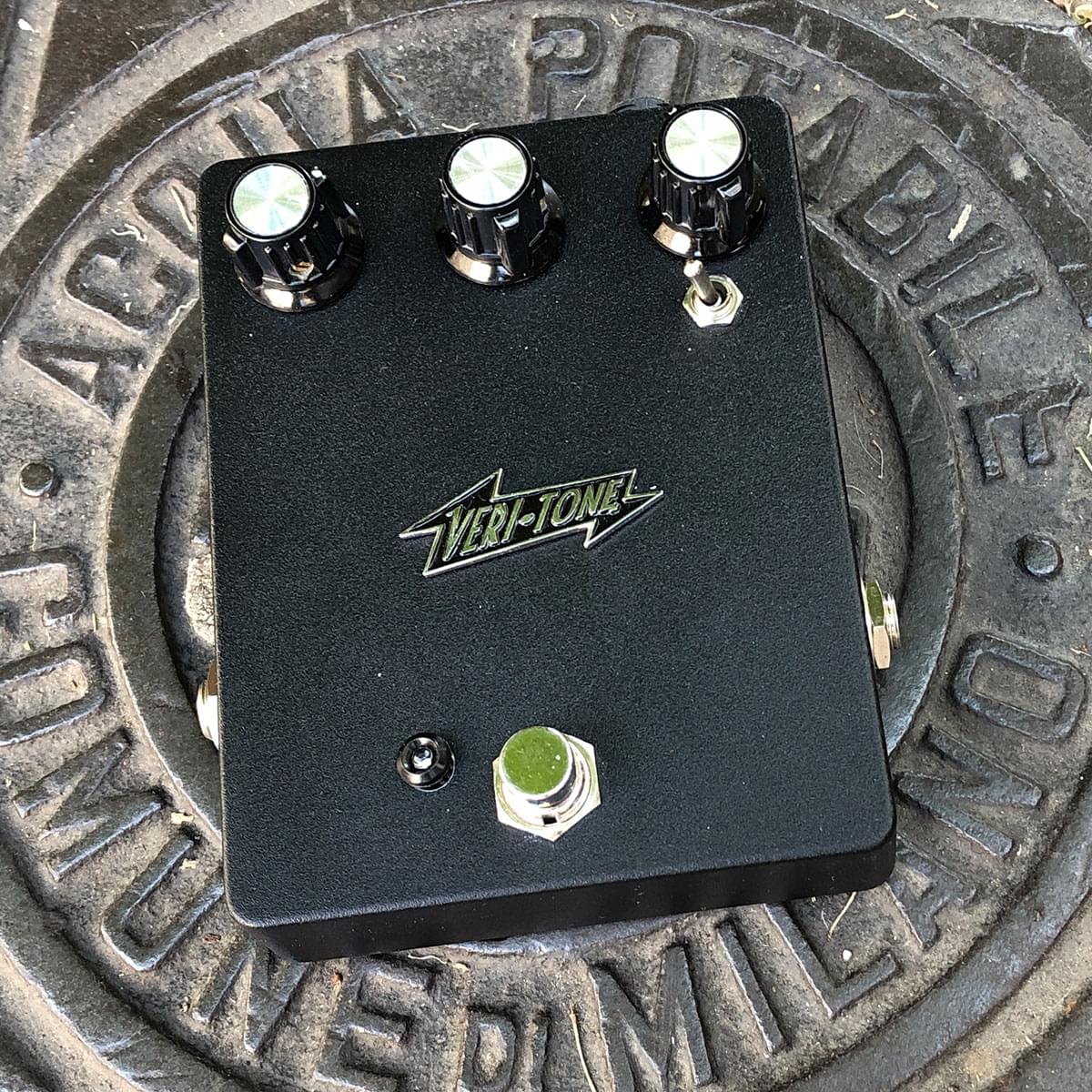 Arcturus
A vintage-style Class A preamp inspired by the input section of the EMI TG12345 recording console, responsible for recording albums like "Abbey Road" and "Dark Side of the Moon".
With two single-ended gain sections coupled by a Triad steel-core transformer, the Veri-Tone Arcturus is ready to deliver classic, vintage tone from mild crunch to searing fuzz. If you want to go deeper into the ideas that created this pedal, check out my journal post about it.
The Arcturus is currently being used by artists such as Sean Lennon, Nels Cline (Wilco) and Sarah Lipstate (Noveller, Iggy Pop).
Please note: due to a big backlog of orders and the complexity of the pedal, there is a 3 – 4 week lead time for an Arcturus currently.
Due to both logistical and life circumstances, Veri-Tone pedals are now sporadically available on a case-by-case basis. To order or to get more information, please email contact@veri-tone.com or contact me on Instagram @veritonepedals.
Customers who have made orders but haven't received them yet, please contact me on Instagram @veritonepedals.
"Classic" would be an understatement
The 24-channel TG12345 was EMI's first solid-state console deemed worthy of following the tube-based REDD series. As it took pride of place at Abbey Road Studios, plenty of classic albums were recorded and mixed on it — including The Beatles' "Abbey Road" and Pink Floyd's "Dark Side of the Moon", among others.
Guitar players particularly liked to plug their instruments directly into the console's input, bypassing their amps entirely and laying down tracks that became icons for a whole generation — just listen to John Lennon's searing tone on the single version of "Revolution".
The Veri-Tone Arcturus preamp was designed from the ground up to give players that same classic tone from an iconic recording console. It features a very high input impedance, so there's no danger of losing the top-end from a long cable run or signal chain.
Demo: Sparkling with just a hint of breakup
Demo: The obligatory "Revolution" intro
With two Class A gain stages coupled by a Triad steel core transformer and a gain range of over 30dB, the Arcturus is capable of delivering anything from classic barely-dirty rhythm tones to the most searing, sustained fuzz. A toggle switch under the Presence knob controls the bias of the first stage, as the mic/line switch would on the actual desk.
"I never thought a preamp could be so inspiring, that I jammed for longer than usual."
— R.J. Ronquillo
Every single pedal is made to order, by hand and features key vintage parts such as audiophile-grade capacitors from the 1970s, Germanium transistors from the 1960s and carbon comp resistors. Every part has been tested and auditioned before being placed in the circuit, which also features some modern parts such as Neutrik jacks and TT potentiometers to ensure optimal performance and reliability.
As close to full circle as it could come, for this pedal.
Sean Lennon using the Arcturus at his Late Late Show performance.
Nels Cline (Wilco) with his Veri-Tone Arcturus.
CONTROLS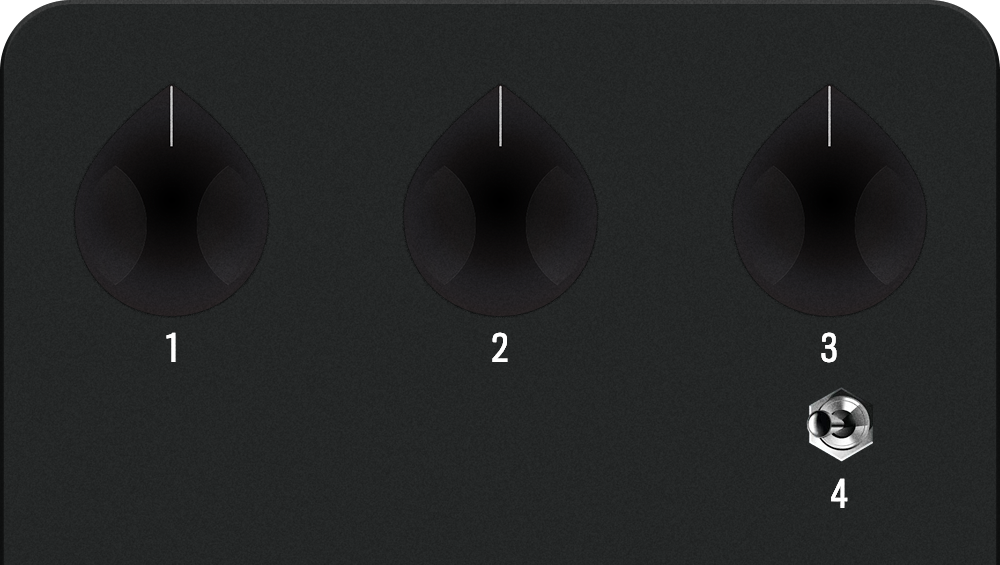 1. Gain
Controls the output of the first gain stage. May cause the second gain stage to overdrive at high settings, which actually sounds pretty cool.
2. Output
Controls the second gain stage and overall output of the pedal. May overdrive by itself at high settings, which also sounds pretty cool - like a fuzzier Rangemaster.
3. Presence
Controls the high midrange frequencies of the overall signal. Very interactive with the gain stages.
4. Channel
Toggles between two preset biases for the first gain stage. Low gain with the switch pointing to the left and high gain with the switch pointing to the right.
Power
This pedal takes a standard Boss-style (negative centre) 9V DC power supply.